The Grid
Escape your cocktails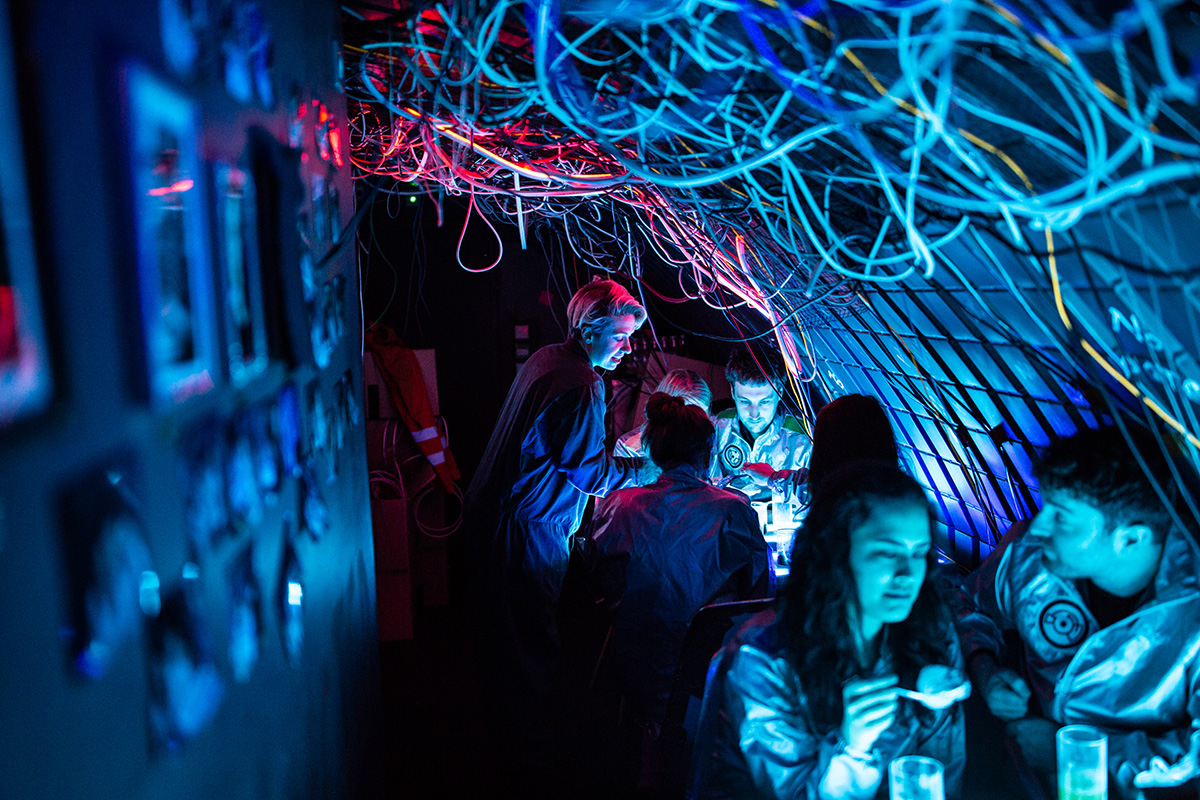 5,000
Operatives
Enter the offices of evil startup Neosight and defeat their AI technology to help humanity from extinction.
You will go through multiple rooms while you are there, posing as a volunteer to help them programme their machines. In fact you are fighting for a bigger cause!
While you are in the Neosight's office, please make sure no one knows that you are undercover. You may also meet people who are not members of The Grid.
#ActNormal
Operational info
Each entry costs £29.99 to £34.99 which includes a 1h30m experience, lots of shocking fun and two cocktails.
Non-alcoholic options available too but we do still request all participants to be 18+.
The experience involves some physical activity and may not be suitable for everyone. If you have questions, please call/email us and we can clarify.
Dates/time
Opening days: Tuesday - Saturday
Location: You are going to Neosight, 2 Robinson Road, Bankside Arches SE1 8BU, London
Closest tube: Southwark, Blackfriars
Groups?
For groups of up to 8, please book using the widget below.
Parties that are less than 8 may be completing the experience alongside other guests.
If you have a bigger booking than 8, please get in touch at
thegrid@wearelollipop.co.uk
+44 203 7452 894
★★★★★
5 stars on TripAdvisor
Reserve here
Only limited availability
If the dates you want are not showing, please get in touch with us. We open booking slowly
Don't mention The Grid or anything about us. Remember you are undercover and are going to Neosight's HQ!
The Grid is the sister project of some of the world's most known immersive experiences
ABQ London/Paris
World famous molecular cocktail experience
The Bletchley
Code breaking meets cocktails in London
The Bunyadi
The only truly naked restaurant in London
So if 'Black Mirror' had you feeling blue, take the edge off with a couple of drinks at The Grid
- Timeout
Lollipop have successfully cracked the code of immersive cocktail experiences
Give an experience they will love